TRADITION SINCE 1996
Prokit – propolis specialists
We have been buying raw propolis from beekeepers and beekeeping cooperatives from all over Poland since 1996. The company was founded by my grandfather, initially mainly to sell propolis from my father's apiary. Then the company, including me, became a specialist in propolis. Nowadays, beekeepers with whom we have been cooperating for years appreciate our reliability, high prices and quick payment for the goods delivered. In turn, the buyers – for the stability and quality of supplies and the guaranteed availability of this valuable raw material.
We analyze and classify the obtained propolis in terms of quality, and after standardization we sell it mainly within the European Union (in Poland, Germany, France, Finland), but also export it to Asian countries.
We invite beekeepers from all over Europe to cooperate.
COOPERATION WITH PROKIT
Quality and Trust
1
Standards
We work according to HACCP procedures. We are under the supervision of the Regional Veterinary Inspectorate in Minsk Mazowiecki. Our Veterinary Identification Number is 14126003.
2
Science for quality
We control the obtained raw material in terms of quality or parameters on request. We cooperate with scientists from research units who test the material we provide.
3
Constant availability
With us you can buy propolis all year round! We sell propolis mainly from Poland. On request, we act as an intermediary in transactions related to other bee products (honey, pollen, royal jelly, bee poison).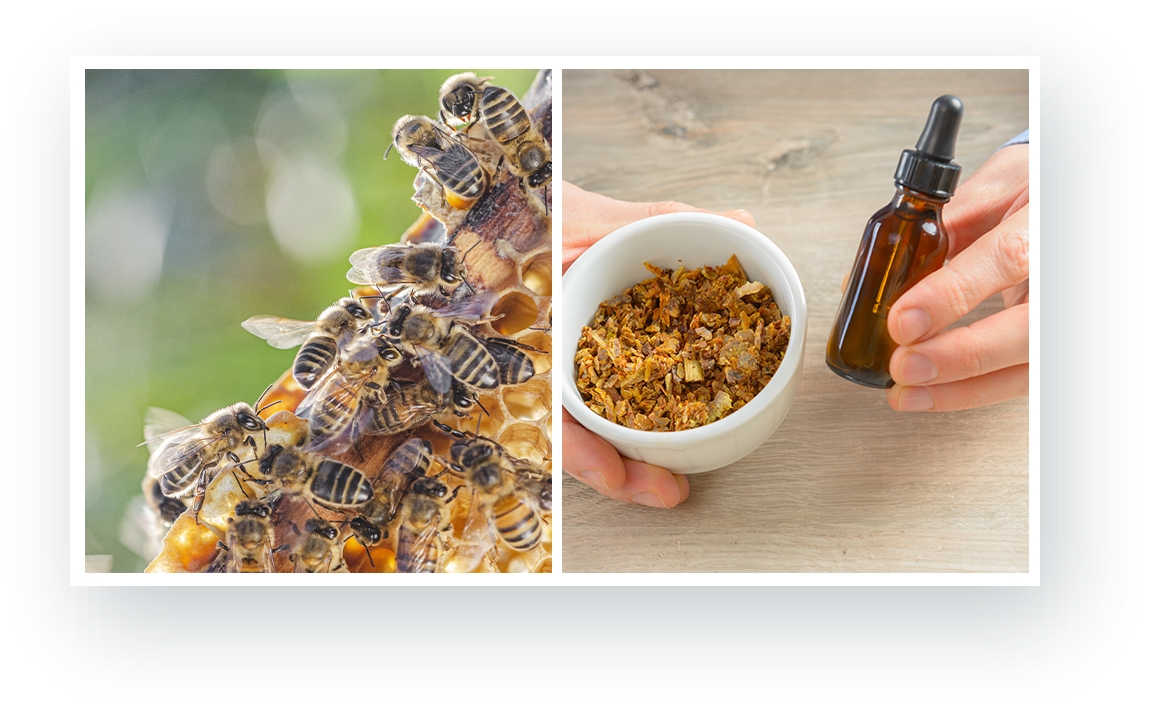 OUR KNOWLEDGE
For beekeepers and buyers
More than 20 years in this industry and many years of commercial relations with beekeepers, propolis suppliers and buyers allow us to call ourselves specialists. All the more so because we are constantly developing, and the cooperation with research units and the testing of propolis properties and its susceptibility to pollution help us to improve the quality of our raw material.
We run an innovative plant where we improve our storage technology and quality control to guarantee better and better parameters of our propolis.
We offer our advice and support to both recipients and beekeepers. The advice we present on the website is only a fragment of the knowledge that we share with our customers and contractors for the sake of relations and quality of the raw material sold.
All beekeepers who are thinking about starting to sell their propolis are welcome to contact us! We can guarantee the specific properties of propolis to customers who need them – the conditions are set individually.